A Festival Afternoon
The California Youth Symphony is pleased to continue our very popular March Festival Concert series, at which we feature our Intermediate String Ensemble under the direction of Kati Kyme, the Wind Symphony under the direction of Pete Nowlen, and the CYS Associate Orchestra under the direction of Maestro Eylar. At this concert, we also welcome our new Interim Director of the Wind Ensemble, Maestro Anthony Lanzino, along with special guests from Harvard-Westlake Middle School in Southern California.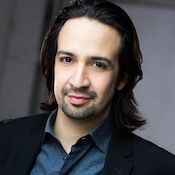 Mr. Lanzino will lead the Wind Ensemble in works by Whitacre and Gustav Holst. Maestro Nowlen will lead the Wind Symphony in an ambitious program including works by Marquez, Maslanka, Yi, and selections from Encanto by Lin-Manuel Miranda (of Hamilton fame).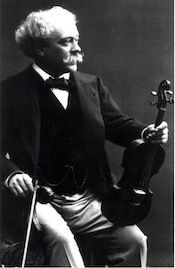 The Associate Orchestra is delighted to spotlight our Concerto Competition winners Olivia Park and Michelle Liu. Miss Park will perform the Fantasie for Flute and Orchestra by French composer Georges Hüe, and Miss Liu will showcase her virtuosic prowess with the sparkling Introduction and Tarantella by the great Spanish violin virtuoso/composer Pablo de Sarasate.
The orchestra will also offer Danse Macabre by Saint-Säens and Soirées musicales by Benjamin Britten. The CYS Intermediate String Ensemble will feature works by C.P.E. Bach and Joseph Haydn.
Our Festival Afternoon concert also welcomes special guests from Los Angeles: the Harvard-Westlake Middle School. Ms. Emily Reola, performing arts dean and teacher, leads the Middle School Symphony with a high-energy medley of western favorites in Go West! with themes from "The Magnificent Seven," "Hang 'Em High," and "The Good, the Bad, and the Ugly." They will also feature works by Camille Saint-Saëns, Georges Bizet, and Gabriel Musella's spicy Huapango del Oso based on the style and form of the huapango: a fiery Mexican folk dance characterized by a complex rhythmic structure to reflect the intricate steps of the dance. 
The Harvard-Westlake Middle School Madrigals, under the direction of Mr. Paul Keilbach, features works by Giovanni Pierluigi da Palestrina, György Orbán, and Lee Dengler. They round out the program with Greg Gilpin's stirring arrangement of the well-known spiritual "Didn't My Lord Deliver Daniel," which celebrates the miracle of God shutting the mouths of the lions in the lion's den. A driving piano accompaniment with dynamic twists and turns sets this spiritual on fire.
Concert Highlights
---
Our Festival Concert is a wonderful opportunity to experience the full gamut of the California Youth Symphony's rich and varied musical program. Don't miss it!
Intermediate Strings
C.P.E. Bach: Sinfonia in C Major, Wq. 182 #3, I. Allegro assai
Haydn: String Quartet in Eb Major, Op. 71 #3, I. Vivace
Harvard-Westlake Middle School Symphony
Bernstein/Various: Go West!
Bizet: Farandole from L'Arlésienne Suite No.2
Saint-Saëns: Danse macabre
Musella: Huapango del Oso
Associate Orchestra
Saint-Saëns: Danse Macabre
Hue: Fantasie for Flute & Orchestra (Olivia Park, soloist)
Sarasate: Introduction & Tarantella (Michelle Liu, soloist)
Britten: Soirees Musicales
Harvard-Westlake Middle School Madrigals
Palestrina: "Sicut Cervus"
Orbán: "Daemon Irrepit Callidus
Dengler: "Things that Never Die"
Traditional, arr. Gilpin: "Didn't My Lord Deliver Daniel"
Wind Ensemble
Holst, arr. Wright: A Moorside Suite
Whitacre: Lux Aurumque
del Borgo: Festa!
Wind Symphony
Marquez: Conga Del Fuego Nuevo
Maslanka: California
Miranda, arr. Murtha: Selections from Encanto
Yi: Spring Festival
Associate Orchestra Concerto Competition Winners
---
Michelle Liu, 13, is in the graduating class of 2027 at Basis Independent Silicon Valley. She first began her musical study at the age of 5, and played piano for two years before switching to violin... 
Olivia Park is a freshman at Archbishop Mitty High School where she splits her time playing the flute in the Wind Ensemble and alto sax in the Jazz Band, performing at various school events including galas, performing arts shows, and athletic events... 
Associate Orchestra Concerto Competition
---
California Youth Symphony's annual CONCERTO COMPETITION for the Associate Orchestra offers its current students a special challenge and an opportunity for public recognition. All students in the Associate Orchestra are encouraged to compete. One of two winners will debut in this Festival Afternoon concert. 
Concert Safety Information
---
Please visit our Concert Safety Information page to read about how we are making our concerts as safe and enjoyable as possible during the ever-evolving COVID-19 Pandemic. We are requiring proof of vaccination, along with a valid photo ID, and masks for all in-person audience members. If you are vaccinated, but not boosted, a negative COVID test is also required.
Thank you for your understanding.