Joan King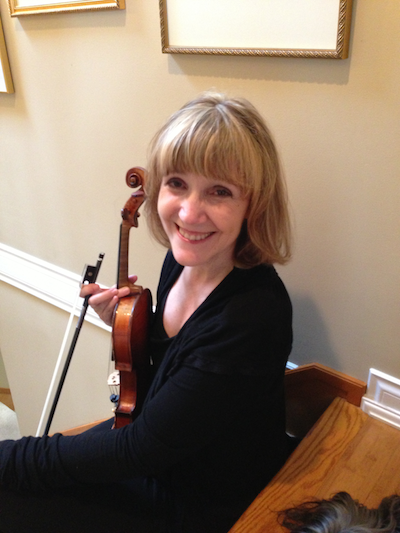 Alumni Profile
---
Joan King (violin) is a perfect exemplar of the CYS success story: a brilliant musician whose formative years in the orchestra prepared her for a multi-faceted and extremely successful career in music. Joan joined the California Youth Symphony in 1958 and played under the baton of our first Music Director, Aaron Sten. She participated in both the orchestra's tour to Seattle in 1962, and also the first-ever international tour by an American youth symphony, when she traveled to Japan in 1963 as the orchestra embarked on a highly acclaimed multi-week tour of the country.
Joan fondly recalls her formative years under the leadership of Aaron Sten:       
I joined the California Youth Symphony Junior Orchestra when I was 12. I remember playing Eine Kleine Nachtmusic, among other things. Once, though, I surprised myself and was the only one who came in. He stopped the orchestra, pointed to me, and shouted "Good!" – a real confidence-builder!

I especially remember my first rehearsal with the Senior Orchestra. We began the rehearsal with Tchaikovsky 5th, first movement. I was sight reading, way near the back of 2nds. I hadn't taken time to look at the rhythm, and all the other players seemed familiar with the work, and sounded fabulous. I was soon completely lost, gave up, and let myself be swept up in the magical sea of sound that enveloped me. Mr. Sten glanced over…saw I wasn't panicking…and continued on. I was hooked!
After graduating from high school and CYS, Joan went on to become a professional violinist, holding positions in major orchestras, including the National Symphony of Mexico and the Mexico State Symphony, where she served as Assistant Concertmaster from 1975-77.  In 1987 Joan moved to Canada, and was a member of the Victoria Symphony in British Columbia for the next twenty years. Miss King has also performed extensively in numerous music festivals, including the prestigious Colorado Music Festival (1993-96), as well as doing much freelance work in both Washington D.C. and Vancouver, British Columbia. Joan also taught violin for many years, and is currently retired and living in Surrey, British Columbia.
I still use Mr. Sten's warm-up trill exercises with my students.
Music Director Leo Eylar had the honor and pleasure of working and performing with Joan at the 60th Reunion Gala Concert in 2012, which featured many of our alumni from the entire 60-year history of the organization! Bravo, Joan!
I learned a lot of important repertoire in my years with CYS, that served me well in the 40 years I played professionally.