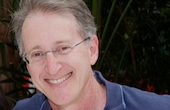 In 1990 CYS Music Director Leo Eylar began his career with the California Youth Symphony under the most difficult of circumstances.  A sudden illness had forced the resignation of Music Director Lauren Jakey a few weeks before the opening concert of the season.  Fortunately Leo, already recognized as a brilliant young conductor, was available to step in on short notice. His debut on the CYS podium on November 11, 1990 was described in the local press as "a triumph" and "inspirational".  Soon chosen as only the third music director in CYS history, Maestro Eylar has, over the past 25 years, elevated CYS to ever-greater heights. Under his leadership the CYS program has grown from a single orchestra to include the Associate Orchestra as well as three String Ensembles and three Wind Ensembles. He has led the CYS Orchestra on 14 international tours, earning raves from audiences and critics in Europe, Asia, South America, Australia and New Zealand – including a first place award at an international music festival.
---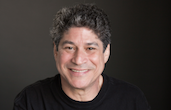 An active Bay Area free-lance musician who enjoys performing in many diverse styles, Artie Storch is a regular extra percussionist for the San Francisco Symphony, Symphony Silicon Valley, Opera San Jose, and other orchestras.  In the pop realm, he has performed with acts including The Who, Metallica, Weird Al Yankovic, and Andrea Bocelli, and he is a frequent player in the Bay Area theater scene, playing in the world premieres of Beautiful (The Carole King Musical), The Prince of Egypt, White Christmas, as well as the Bay Area runs of Phantom of the Opera and many other shows. 
---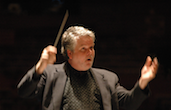 One of Northern California's busiest musicians, Co-Director Pete Nowlen has been the California Youth Symphony Brass Coach since 1992 and summer camp co-director since 2007. He has been a member of the UC Davis faculty since 1988, and the CSU Sacramento faculty since 1990. In 2013 he was named Artistic Advisor of the Music in the Mountains Festival and Artistic Director of the San Francisco Lesbian/Gay Freedom Band. He is the artistic director of Camerata California Chamber Choir and the Rancho Cordova Civic Light Orchestra. 
---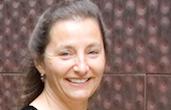 Kati Kyme received her musical training (B.A.) at the University of California, Berkeley, where she studied with Felix Khuner of the Kolisch Quartet, and at Yale University (M.A.), where she studied with Broadus Erle of the Yale Quartet. She has been a member of, and frequent guest soloist with, Philharmonia Baroque Orchestra since its debut season of 1982-83, as well as a founding members of American Bach Soloists, the Arcadian Academy, the Artaria Quartet, and the New Esterházy Quartet.
---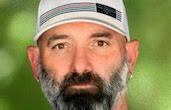 Anthony Lanzino is a San Jose State University graduate, where he studied Trombone Performance with Robert Szabo. He has been a music educator for over 20 years and joined the La Entrada Middle School music department in 2015, where he runs the instrumental music program. Prior to his present teaching position, he also taught for several years at James Logan High School, Saratoga High School, and at Whitney M. Young Magnet High School in Chicago, where he served as the Director of Bands and the music department's performing arts chairperson. 
---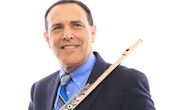 Tod Brody has had an active career as a flutist in Northern California for many years. He serves as principal flutist of the San Francisco Chamber Orchestra, the Sacramento Opera, and the California Musical Theater, and makes frequent appearances with the San Francisco Opera and San Francisco Ballet orchestras, and in other chamber and orchestral settings throughout the Bay Area.