Administrative Staff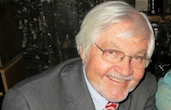 Jim Hogan


Executive Director | Jim@cys.org
Jim Hogan is now in his 39th year as Executive Director of the California Youth Symphony.  He has a broad background in both business and the arts.  He holds a masters degree in arts administration from Golden Gate University and a bachelors degree from Northwestern University.  He has been a consultant for a number of local arts organizations, such as the San Francisco Concert Orchestra, and he served as a consultant for the Festival of Indonesia, a celebration of Indonesia's cultural heritage which was held throughout the United States in 1990-92.  As a volunteer, Mr. Hogan is a founding member and serves on the board of Gamelan Sekar Jaya, an internationally recognized group dedicated to the study and performance of Balinese music and dance, and he is board president of Crosspulse, an interdisciplinary arts presenting organization under the artistic direction of Keith Terry.
---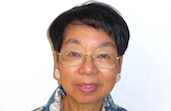 CHINGYING PANG


OFFICE MANAGER | MRSPANG@CYS.ORG
Ching Ying Pang has a broad background as both a professional manager and as a volunteer.  She has a bachelors degree from the University of British Columbia and a masters degree from Purdue University.  Her multi-lingual skills (4 languages) are a great asset.  She is in her 19th year with CYS.
---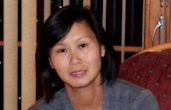 JUDY CHAN


ASSISTANT OFFICE MANAGER | JUDY@CYS.ORG
Judy Chan served as a member of the Board of Directors and as a VP/Parent Coordinator for the California Youth Symphony for 10 years. She has also volunteered as a Girl Scout Troop Leader and a Competitive Soccer Team Manager for her children. She was a full time Office Administrator for 7 years before she decided to become a stay at home parent and an avid volunteer. She graduated in Business Administration from Lethbridge College in Alberta, Canada.
---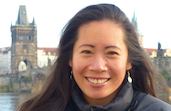 CARMINA EYLAR


Orchestra Manager | Carmina@cys.org
An alumna of the California Youth Symphony, Carmina Eylar graduated from San Jose State University with a Bachelor of Music degree in Performance on String Bass. She was under the tutelage of principal bassist Robert Manning from the former San Jose Symphony and Bruce Moyer from Symphony Silicon Valley.  Prior to joining CYS, Carmina was as Assistant Account Manager in the commercial casualty and health insurance industry of some of the top insurance brokers worldwide. She was also a co-owner and teacher of a Polynesian dance school in the Bay Area from 1998 - 2002. Carmina is thrilled to be part of the California Youth Symphony - a prestigious organization and leader in arts education and performance.
---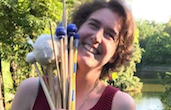 V. LEONE RIVERS
OPERATIONS ASSISTANT | LEONE@CYS.ORG
Violet Leone Rivers is in her first year as the new Operations Assistant at CYS. She is also a director's assistant for Symphony d'Oro. Leone received her Bachelor's Degree in Music from UC Davis, where she specialized in Percussion Performance. She studied with Chris Froh. She has performed with numerous UC Davis ensembles, as well as Symphony d'Oro Rancho Cordova and Camerata California. She served as Manager for the UCD Concert Band, Music Librarian for the Cal Aggie Marching Band-uh, and conductor for the UCD Campus Band. She has premiered pieces in the UC Davis Graduate Composers Concert, and performed in a masterclass with Mayumi Hama. During the pandemic, Leone has guided hundreds of 8-80 year olds through the technical aspects of Zoom rehearsals and virtual performances. As of July 2021, she will have helped put together six virtual concerts, and coached the percussion section of the San Francisco Lesbian Gay Freedom Band for three more! She has spent the pandemic year in rural San Joaquin County with her parents, brother, marimba, cats, and chickens.