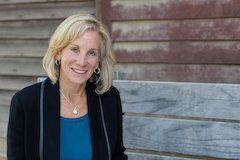 BETH SCHECTER


INTERIM EXECUTIVE DIRECTOR | Beth@cys.org
Beth is a nonprofit consultant specializing in Executive Transitions. She has over 25 years of executive management experience as an executive director of four health and social service organizations in the Bay Area. She also served as Director of Business Development for WestEd and for United Behavioral Health. She has served as a consultant since 2010 providing interim leadership, planning, board governance, and program viability studies. While serving as an interim director she has tackled many staffing, fundraising, board and financial issues while preparing the organization for new leadership. 
Her interim work has spanned 18 health, social service and cultural organizations, including San Francisco Girls Chorus, Piedmont East Bay Children's Chorus, East Bay Agency for Children and San Francisco Community Clinic Consortium. She has served on two local theater company boards: Z Space Studio and Counterpulse. She has served on the board of the Friends of Infant Parent Program of UCSF, the Alliance for Nonprofit Management and Kol Shofar in Tiburon.

Beth holds a Masters of Public Health and an MBA in organizational leadership. Beth can be reached at bethschecter.com and 415-609-3548.
---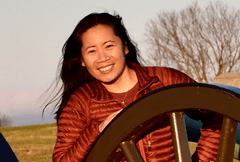 CARMINA EYLAR


DIRECTOR OF OPERATIONS | Carmina@cys.org
An alumna of the California Youth Symphony, Carmina Eylar graduated from San Jose State University with a Bachelor of Music degree in Performance on String Bass. She was under the tutelage of principal bassist Robert Manning from the former San Jose Symphony and Bruce Moyer from Symphony Silicon Valley.  Prior to joining CYS, Carmina was as Assistant Account Manager in the commercial casualty and health insurance industry at some of the top insurance brokers worldwide. She was also a co-owner and teacher of a Polynesian dance school in the Bay Area from 1998 - 2002. Carmina is thrilled to be part of the California Youth Symphony - a prestigious organization and leader in arts education and performance.
---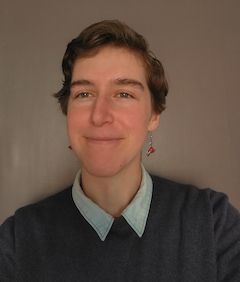 V. LEONE RIVERS
OPERATIONS COORDINATOR | LEONE@CYS.ORG
Violet Leone Rivers is in her fourth year as the Operations Coordinator at CYS. Leone received her Bachelor's Degree in Music from UC Davis, where she specialized in Percussion Performance. She studied with Chris Froh. She has performed with numerous UC Davis ensembles, as well as Symphony d'Oro Rancho Cordova and Camerata California. She served as Manager for the UCD Concert Band, Music Librarian for the Cal Aggie Marching Band-uh, and conductor for the UCD Campus Band. She has premiered pieces in the UC Davis Graduate Composers Concert, and performed in a masterclass with Mayumi Hama. During the pandemic, Leone guided hundreds of 8-80 year olds through the technical aspects of Zoom rehearsals and virtual performances. As of July 2021, she helped put together six virtual concerts, and coached the percussion section of the San Francisco Lesbian Gay Freedom Band for three more! For in-person rehearsals, she helps with rehearsal planning and setup, making sure they run smoothly and safely.
---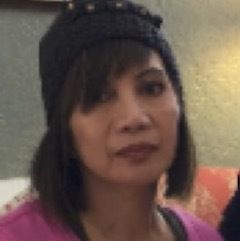 SUSAN SANTOS
FINANCE SPECIALIST |
Susan@cys.org 
On June 1, 2023, Susan Santos Joined CYS to manage their accounting operation.  She has over 25 years of extensive and diverse experience in finance and administration.  Before joining CYS, she held a position of Accounting Controller at Ariosa Diagnostic, a division of Roche.  Prior to that, she served on the senior leadership team of eProsper, Inc. as VP of Operations, Finance and Administration for 5 years and helped the company transition from start-up to acquisition. Susan was Director of Finance and Corporate Controller for 7 years at Corventis, Inc., a developer of wireless cardiovascular device that was acquired by Medtronic . Prior to Corventis, she spent 4 years and held the same position at EndoTex Interventional Systems, a medical device developer of less-invasive solution to treating carotid artery disease that was acquired by Boston Scientific. Susan has served as CFO, Director of Finance, and Corporate Controller for multiple start-up, multinational, privately and publicly held companies across a range of industries including life sciences, technology, and manufacturing, managing general and cost accounting, internal and external financial reporting, budgetary control and administrative functions, tax and regulatory compliance, ensuring  "diligence-readiness" for mergers, acquisitions and IPOs and audits, leading and coordinating financial planning and analysis, and performing worldwide consolidations and foreign currency transactions.  Susan holds a B.S. in Commerce from the University of the East, Philippines.
---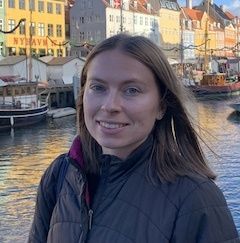 EMILY THOMAS


ADMINISTRATIVE ASSISTANT | Emily@cys.org
Emily Thomas joined the CYS Administrative Staff in June of 2023. She graduated from UC Davis with a bachelor's degree in Music and English, specializing in music composition and creative writing. Emily played clarinet in the UC Davis Concert Band and Marching Band, where she served as a section leader. Before she joined CYS, Emily worked both as a music engraver and as a copy editor. Passionate about the promotion and production of live music, she is delighted to play a part in the success of the California Youth Symphony and its talented student musicians.