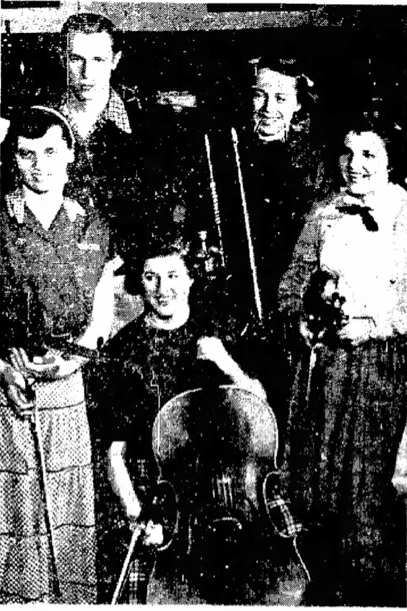 Season 2
1953-1954
Orchestra Highlights
---
IN COLLABORATION: Jewel Ballet & Richard Olsen
ZICEVA BALLET SCHOOL
Mme. Olga Ziceva, Director/Choreographer
Clyde Queen & Richard Opaterny, principal dancers 
SPECIAL GUEST
Richard Olsen, piano
California Youth Symphony shared the spotlight with three ballets performed by Jewel Ballet of San Mateo directed by Mme. Olga Ziceva. The purpose of this youth symphony-ballet collaboration was to benefit the worthy organization Parent's Association for Retarded Children (PARC) of San Mateo County.  Funds raised by these concerts allowed PARC to continue its year-round training schedule in aiding special children in adjusting to society.
Pearce-Florist of Burlingame donated stage decorations for this event.  
Young Artist Competition
---
In 1954 the Young Artist Competition was established whereby outstanding young soloists from the Bay Area are chosen to perform with the orchestra during the concert season.