Darioush Mackani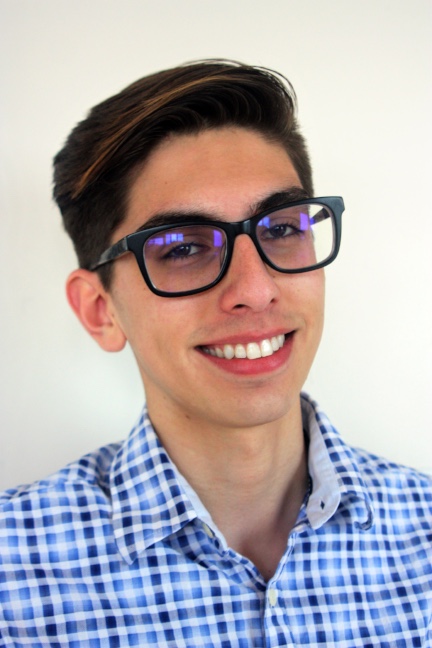 Composer
---
I can't imagine my life without music — equally because of how much I love it, and because I have never been without it. I write music by sitting around and scribbling on pieces of paper and throwing them away. Or by entering music into a notation program on my computer, and then deleting it. Most of all, I write music by forcing myself into uncomfortable situations at the edges of my ability — because the only way I will ever learn anything is by trying. 
Ever since I started playing piano ten years ago (at the age of six) I have been mostly focused on composition. "Focused" is one word for it… some might call it an obsession. I continue to study piano with Jeanette Munroe, and more recently with Goryana Zekich, and I play bassoon in the Sacramento Youth Symphony. All the while, though, my primary attention has been on composition. I was fortunate to work under the guidance of Richard Cionco, as well as Ryan Suleman, from 2013-2016. Since January 2017, I've been honored to study with Maestro Leo Eylar, who has helped me immensely in understanding the world of music. 
Between practice, exposure, and working on my own compositions, I am steadily gaining more and more insight into the works of great composers: of the creativity, effort, and genius that goes into every piece of music, from composer to player to listener. 
When premiering my own pieces in recent years at the Festival of New American Music at California State University Sacramento and at the Orfeo Music Festival in Vipiteno, Italy, I find it rewarding to watch a musician perform one of my compositions: they experience it in a completely different way, transforming it into something completely new. The unique story that each musician brings to one of my pieces is so valuable, allowing me to grow and understand. 
It may sound simplistic, but… Music makes me happy. I write every piece hoping that it will be a good experience for both musicians and audience. Music affects each of us in an innate way — so it seems to me that it can serve no greater purpose than to spread enjoyment and happiness.
When I'm not doing something with music, I like to study languages. In addition to studying Japanese in school, I am teaching myself Korean and Hungarian, and I also speak Esperanto. Even more, I love to create my own languages as a form of art and am trying to include them in my music.