Jennifer Haneul Park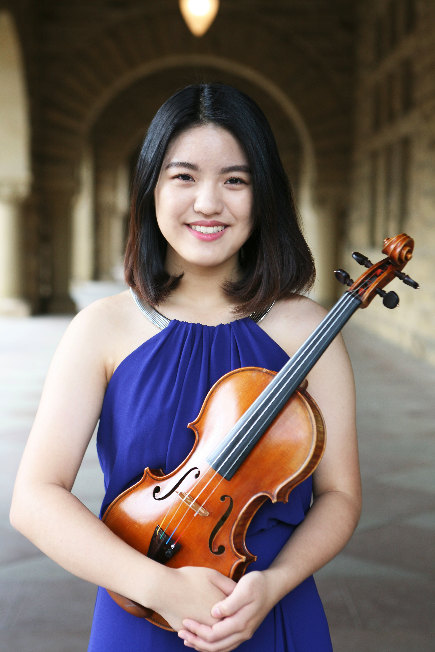 Graduating Senior Soloist Competition Winner
---
Jennifer Park, 18, a winner of the annual CYS Senior Concerto Competition, is an Assistant Concertmaster of the California Youth Symphony Orchestra. She began her musical journey by learning the piano at age 4, and later, learning violin at age 8. She has studied with Tina Min, Li Lin, and Pat Burnham, and she is currently under the guidance of Elizabeth Park. 
Jennifer has various musical experiences, such as performing at Carnegie Hall and receiving awards at several competitions—Penninsula Symphony Orchestra Concerto Competition, VOCE, Bach Music Festival, United States Open Music Competition, Korean American Music Supporters Association Competition, and American Fine Arts Festival Romantic Music International Competition.
Jennifer is also very involved with the arts programs at her high school, Archbishop Mitty High School. She is concertmaster of the orchestra, and is also a dedicated staff writer of The Monarch, the school newspaper. Because of her strong passions about music and culture, she founded the Korean Culture Club last year and has led multiple dance performances as club president. 
Jennifer enjoys immersing herself in music, film, culture, and social justice, and will continue to pursue these fields through a Communication major in college.