Apple Gao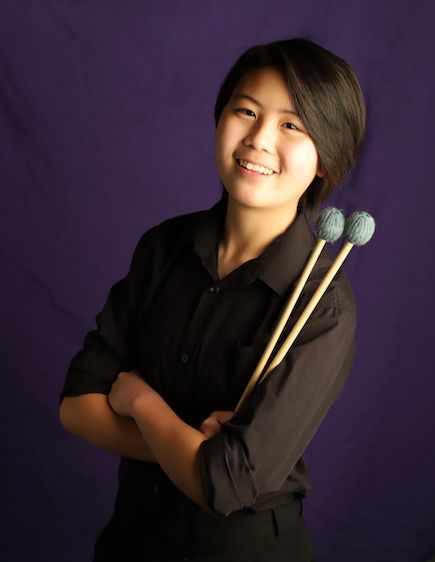 Associate Orchestra Concerto Competition Winner
---
Apple Gao is a 14 year old percussionist and currently goes to Lynbrook High School in San Jose. They have been learning and playing percussion since the age of 5. Apple started off with a percussion ensemble and drum set lessons with Ja Hsieh and started focusing on the marimba at the age of 10. Even though Apple mainly focused on marimba, they still enjoyed playing drum set for the jazz band in school. They also take snare drum and timpani lessons with Artie Storch and learn piano with Shu-Hua Cheng.  
Apple has been selected to perform at the Junior Bach Festival in 2020, and has also been selected into California All State honor band from 2020 to 2022 and the Santa Clara county honor band 2022. Additionally, they're a member in the Cha Cha Percussion group and performed a couple Holiday concerts with Cha Cha percussion for the Friends of Children With Special Needs.  
Furthermore, Apple has played in CMEA solo and ensemble festivals since 7th grade. They also won 1st place at the Lynbrook and Monta Vista High School concerto competition and was selected to perform during the UK tour as the marimba soloist with the Lynbrook and Monta Vista combined wind ensemble.