Dr. Joseph Kim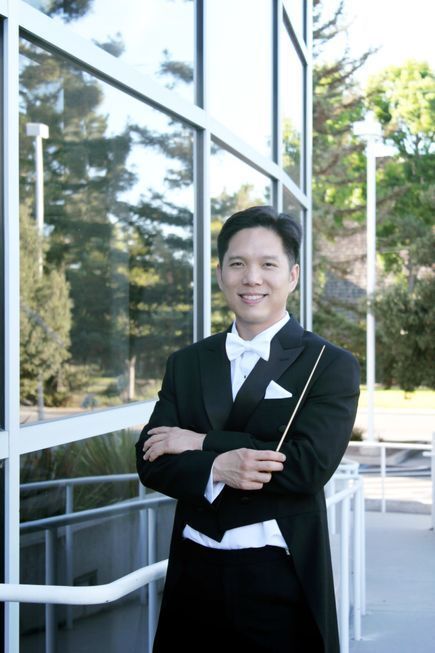 Guest Conductor
---
Dr. Joseph Kim is an active trumpeter, conductor, and educator. As an orchestral player, he has performed at iconic venues such as Davis Symphony Hall, Walt Disney Concert Hall, and The Musikverein Wien, and has worked with notable artists such as Carl St. Clair, Myung-Whun Chung, and Joe Hisaishi. He currently works in the Bay Area as a freelance musician and has performed with Symphony Silicon Valley and Merced Symphony. 
As a dedicated music educator, Dr. Kim works closely with the  Stanford Marching Band, Saratoga Union School District, The Harker School, and California Youth Symphony. 
Dr. Kim first performed with Hopebox Charity Youth Orchestra (HCYO) as a guest musician in 2016. Since then he served as brass instructor in 2017, and then as assistant conductor in 2018. His continued devotion towards music education and charitable work eventually gave him the opportunity to lead HCYO as the conductor for the 2019 benefit concert. 
Dr. Kim attended Arizona State University and studied trumpet performance with renowned soloist David Hickman. He furthered his education at the University of Southern California and earned his Masters of Music (2012) and Doctoral of Musical Arts (2016) under the guidance of professor Boyde Hood of the Los Angeles Philharmonic.