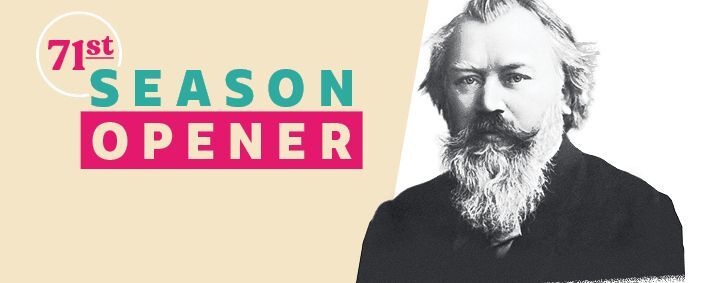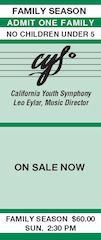 Following the group's successful tour of the Czech Republic, Poland, and Hungary in summer 2022 with concerts in Prague, Wroclaw, Krakow, and Budapest, the CYS Orchestra's 71st season, under the baton of Music Director Leo Eylar, kicks off the season on Sunday, November 6, 2022, at 2:30 pm with the first of three performances at the San Mateo Performing Arts Center. Twelve and Fourteen-year-old sisters Valery and Starla Breshears make their debut performing Brahms's Double Concerto, in celebration of the 125th Anniversary of Brahms. The concert also includes Ive's Variations on America and CYS's first performance of Jennifer Higdon's Concerto for Orchestra.
Please review our Concert Safety Information prior to reserving your free tickets.
Reserve today for the California Youth Symphony's
2022-2023 Season Opener Concert!
Reserve Your FREE Tickets to the

November 6th, 2:30 PM

Season Opener Concert!
---
TICKETING INFORMATION:
Admission is free, but an advance ticket reservation is highly recommended and appreciated. You can also reserve on your smartphone when you arrive at San Mateo P.A.C. The reservation email will be used in the unlikely need for COVID case contact tracing.
* All dates, times, locations, and repertoire are subject to change.
** Please review our Fall 2022 COVID Health & Safety Information **