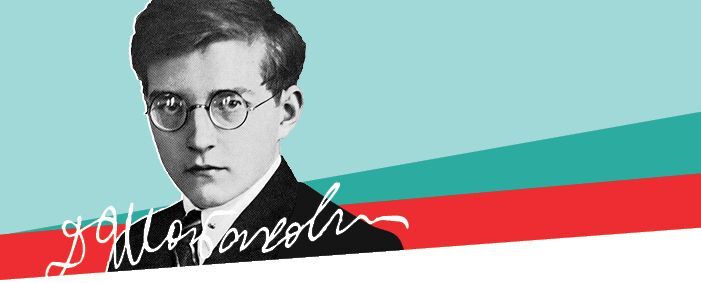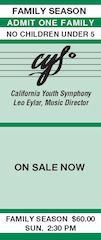 Reserve today for the California Youth Symphony's
2022-2023 Season Finale Concert!
Experience the delight of talented young musicians as the California Youth Symphony wraps up its season with Soloist Spectacular! Four winners of our Graduating Senior Soloist Competition will showcase their virtuosity with works by Saint-Saëns, Vieuxtemps, Barber, and Séjourné. The orchestra opens with Richard Wagner's sublime and majestic Overture to the opera Die Meistersinger, which the composer considered his greatest work. Concluding the concert is the exceptional Symphony No. 1 by Dmitri Shostakovich. Composed at the astonishingly young age of 19, this symphony catapulted Shostakovich to international fame and showcased the remarkable talent of a true musical prodigy. This deeply moving and passionate symphony is a fitting finale to our Senior Orchestra season and is sure to leave you spellbound. 
Please review our Concert Safety Information before reserving your free tickets.
Reserve Your FREE Tickets to the

May 7th, 2:30 PM

Season Finale Concert!
---
TICKETING INFORMATION:
Admission is free, but an advance ticket reservation is highly recommended and appreciated. You can also reserve on your smartphone when you arrive at the concert venue. The email on the reservation will be used in the unlikely need for COVID case contact tracing.
* All dates, times, locations, and repertoire are subject to change.
** While our concerts are performed by very young musicians, they are suitable only for children five years of age and older. Children under the age of five will not be admitted to CYS concerts.