Suggested Recordings
LISTEN, LISTEN, LISTEN!
One of the best ways you can prepare for rehearsals is to become aurally acquainted with the pieces we will be performing. Listening to the music gives you a head start and will give you an idea of the style of the piece. We feel it is paramount that each CYS member listens to a piece PRIOR to rehearsing it in depth, and we want you to be familiar with the work before attending rehearsal. The list below is a suggestion, but in the end any recording is better than none. Listen to it, mark your parts, listen to how your part fits in within the section and the orchestra, practice along with the recording, bring your music to your private teacher and work on troubling spots (everybody in the orchestra should be taking lessons!), know where you come in the music and be secure and confident when you play your entrances (especially winds, brass, percussion)…we can do this!
Bartók: Dance Suite
Korngold: Violin Concerto
Korngold: Violin Concerto
(2nd & 3rd Mvts)
(with HEIFETZ, Mr. Eylar's hero, who gave the first performance
and who was the greatest violinist in history after Paganini)
Bernstein: Chichester Psalms
Shostakovich: Festive Overture
Strauss: Don Juan
Strauss: Don Juan (excerpt)
From CYS Spain Tour 1998!
Strauss: Don Juan (excerpt)
Strauss: Don Juan (excerpt)
Bernstein: Symphonic Suite from West Side Story
Rimsky-Korsakov: Scheherazade
With Maestro Leo Eylar on solo violin! (But you don't see him at all on the video!)
Rimsky-Kosakov
: Scheherazade
Rimsky-Korsakov: Scheherazade (excerpt)
Jenkins: Euphonium Concerto, 2nd mvt
Bates: Resurrexit
You are unable to download the file, and please do not share this link.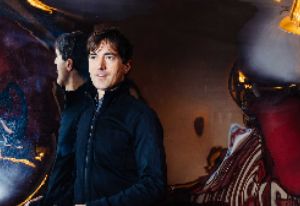 Gardelin: Raíces