Season Opener Concert
---
Maestro Leo Eylar invites you to join him in celebrating the 71st season of the award-winning and internationally recognized California Youth Symphony, as we inaugurate our season with a richly varied and virtuosic opening concert. The program features the amazing artistry of Starla and Valery Breshears, winners of the CYS Young Artist Competition. The sisters will be featured in a performance of the mighty Double Concerto for Violin and Cello by Johannes Brahms.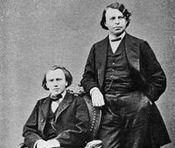 This deeply moving and profoundly affecting work was the last orchestral composition by Brahms, composed in 1887, ten years before the composer's death. Typically for Brahms, as in his other three concertos (two for piano and one for violin), this is essentially a symphony with prominent parts for violin and cello. The Double Concerto was written for Brahms' closest musical friend, Joseph Joachim, one of the greatest violinists of the 19th century, and cellist Robert Hausmann.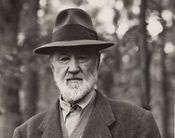 Our program will also include the very quirky and humorous Variations on "America," composed by the most iconoclastic of American composers, Charles Ives. Written originally for organ in 1891 at the age of 17, and orchestrated by Willliam Schuman in 1963, these wonderful variations on America the Beautiful take us through a journey that includes polytonality, a lilting jig, a Spanish-influenced Tango in the 'wrong' meter,  and a brilliant Finale.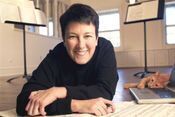 The season opener concludes with Jennifer Higdon's Concerto for Orchestra. Commissioned by the Philadephia Orchestra and completed in 2002, this tour-de-force of orchestral writing highlights each section of the orchestra in individual movements and, as the title indicates, features soloistic writing for virtually all of the instruments in the very large orchestra.
Don't miss this eclectic and powerful opening concert! 
Leo Eylar, conductor
Valery Breshears, violin
Starla Breshears, cello
Ives: Variations on "America" 
Brahms: Double Concerto for Violin and Cello (Valery & Starla Breshears, soloists)
Higdon: Concerto for Orchestra
Young Artist Competition Winners
---
Valery Breshears, age 12, began violin lessons at age 2 with David Mallory. By the age of 5 Valery started studying at the San Francisco Conservatory of Music, Pre-college Division under William Barbini, and currently studies with Zhao Wei... 
Starla Breshears, age 14, began cello lessons at age 3 with Yoshie Muratani. By the age of 6 Starla started studying at the San Francisco Conservatory of Music, Pre-college Division under Jean-Michel Fonteneau...
Concert Safety Information
---
Please visit our Concert Safety Information page to read about how we are making our concerts as safe and enjoyable as possible during the ever-evolving Covid-19 Pandemic. We require proof of vaccination, along with a valid photo ID, and masks for all in-person audience members. Negative COVID tests are not allowed to be used as a substitute for proof of vaccination.
Thank you for your understanding.
CYS Young Artist Competition
---
Each spring the California Youth Symphony holds its Young Artist Competition to select soloists for the following season. The Competition is open to pianists and instrumental soloists under age 19. Two young artists will be chosen by a panel of three judges to perform with the CYS Orchestra during the November or March concert series of the following season.
Application form becomes available in January!