Symphony Orchestra Concerts, March 2013


Sunday, March 17 at 2:30 pm
at the Flint Center, Cupertino
Sunday, March 24 at 2:30 pm
at Hertz Hall, UC Berkeley
Program:
Dance Suite, Bartok
Piano Concerto No. 4, Beethoven
.......Rachel Breen, soloist
Symphonic Dances from West Side Story, Bernstein


Beethoven, Bernstein, and Bartok in Berkeley
(and Cupertino)
The California Youth Symphony's March concert series begins at 2:30pm, March 17 in the familiar confines of the Flint Center in Cupertino, the South Bay's premier concert venue where CYS has performed since the hall opened in 1967. On the following Sunday, March 24, CYS will make its first ever appearance in Hertz Hall on the campus of the University of California, Berkeley, also at 2:30pm. The opportunity to perform in this outstanding East Bay venue was made possible by a special invitation from David Milnes, conductor of the UC Berkeley Symphony.
CYS Music Director Leo Eylar has programmed some remarkable music for these two concerts. Featured soloist Rachel Breen of Oakland, winner of the 2012 CYS Young Artist Competition, will perform the Beethoven Piano Concerto No. 4. Over the years, since its premiere in 1808 in Vienna with the composer at the keyboard, it has astonished audiences and earned accolades such as "heroic", "vivid", "picturesque" and "ethereal". Also featured will be the ever popular Symphonic Dances from "West Side Story", an extraordinarily powerful concert piece drawn from Leonard Bernstein's brilliantly unified, nervously jazzy score. Concluding the concert will be Bartók's Dance Suite, an enchanting piece inspired by the melodies, harmonies and rhythms of Eastern European folk music.
---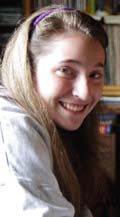 Young Artist Competition Winner, Rachel Breen
Fifteen-year-old Rachel Breen is a scholarship student at the San Francisco Conservatory of Music, where she studies with Dr. Sharon Mann. She has won numerous awards including First Prize in the Mondavi Young Artists' Competition, MTAC solo competition, Etude Club's Scholarship competition, Diablo Valley Symphony Competition, Oakland East Bay Symphony Concerto Competition, and the United States Open Music Competition. Read more about this exciting young musician.